William P. Clements Digital Themebook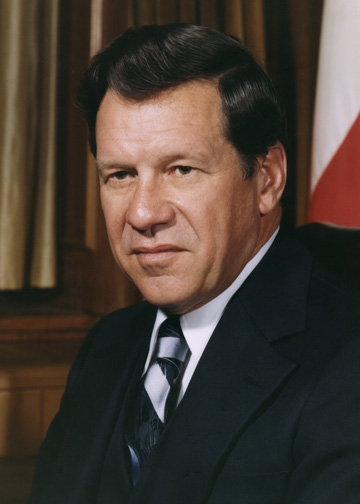 Photo portrait of Texas Lt. Governor William P. Hobby, Jr., Briscoe Center for American History, di_05731.
Bill Hobby (1932- )
Bill Hobby is a third-generation Texas Democratic politician. He presided over the Texas Senate as Lieutenant Governor from 1973 until 1991. Despite their different party affiliations and oft-contrasting political views, Hobby and Governor Clements generally maintained a fruitful working relationship during Clements' first term as governor. The two men clashed frequently during the fractious 1987 legislative session over funding for education and other budgetary matters, but collaborated again later in Clements' second term to renovate the Texas Capitol and win the state's bid to locate the proposed Superconducting Super Collider outside Dallas.