William P. Clements Digital Themebook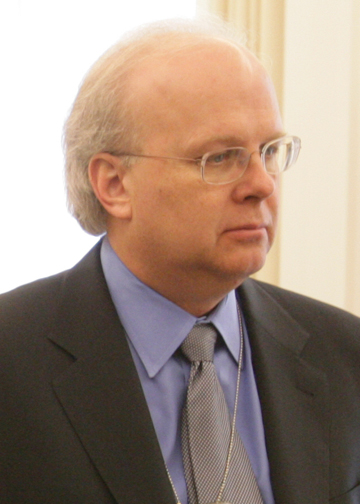 Karl Rove, National Archives and Records Administration, detail from ARC 18543491.
Karl Rove (1950- )
Karl Rove is a Republican political strategist and policy advisor. He has been a fixture on the Texas political scene since the late 1970s, when he helped Bill Clements become the first Republican Governor of Texas in over a century. Rove started his own direct mail political consulting business in 1981, through which he worked on the campaigns of several high profile Texas Republicans throughout the 1980s and early 1990s. Rove returned to aid Clements—his first major client—during the 1982 and 1986 Texas gubernatorial elections. In the 1990s, Rove forged a dynamic partnership with George W. Bush, helping him win the Texas governorship in 1994, and the White House in 2000. As a strategist, Rove played an important role in helping transform Texas from a Democratic into a Republican stronghold.