William P. Clements Digital Themebook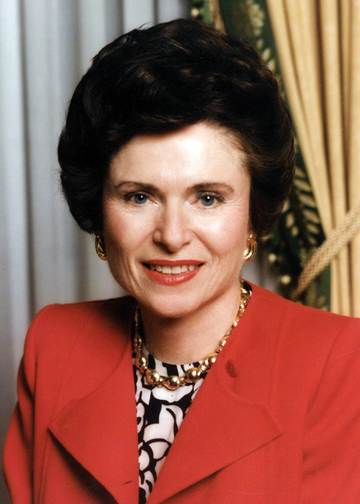 Rita Crocker Clements, Clements Texas Papers Project, e_cle_013463_0001.
Rita Crocker Clements (1931- )
Rita Crocker Clements is a lifelong Republican Party activist, historic preservationist, and the former First Lady of Texas. She is the second wife of Bill Clements, whom she married in 1975. Crocker Clements got her start in Republican politics as a volunteer for Dwight Eisenhower's 1952 presidential campaign, and later became the Texas co-chair for Barry Goldwater's 1964 run against Lyndon Johnson. She proved an indispensable political asset to Clements during his 1978 run for office, and remained among his closest and most trusted advisors throughout his time as governor. During Clements' first term as governor, Rita Clements spearheaded the renovation of the historic Texas Governor's Mansion. She later served as a University of Texas Regent from 1996-2007.