William P. Clements Digital Themebook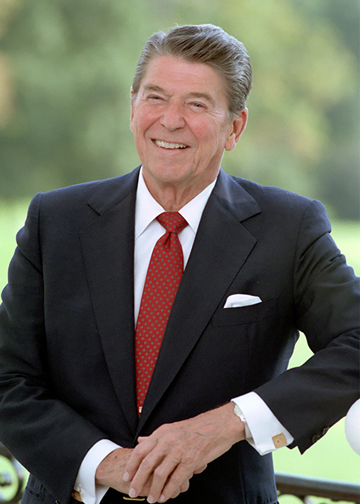 President Reagan poses at the White House, 10/3/84, Ronald Reagan Presidential Library, C24744-22.
Ronald Reagan (1911-2004)
Ronald Reagan was an American politician, former governor of the state of California, and the 40th President of the United States. By the mid-1970s, Clements had come to regard Reagan and the surging New Right as comrades-in-arms in terms of both politics and policy. Reagan campaigned for Clements during his 1978 run for governor, which he viewed as a trial balloon for his own presidential run in 1980. As governor, Clements would echo and support many of President Reagan's signature initiatives, including his military build-up and relatively lenient stance on immigration.