William P. Clements Digital Themebook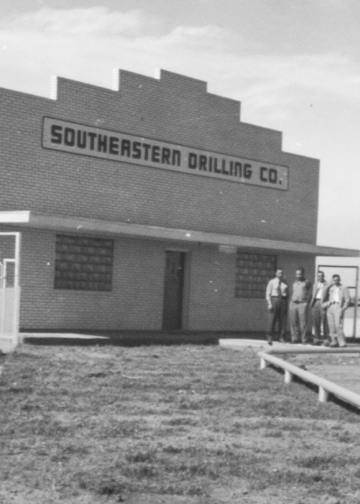 Southeastern Drilling Company, Clements Texas Papers, detail from e_cle_000028_0048.
SEDCO
Bill Clements founded the Southeast Drilling Company (SEDCO) in 1947 with two partners and a loan. Clements grew the business from three used drilling rigs into a global leader in the oil industry, setting a number of new drilling records along the way. By the 1950s, Clements had become a multimillionaire, which allowed him to explore other areas of interest, including politics. Through SEDCO, Clements developed strong relationships overseas, including the Shah of Iran, Reza Pahlavi. When Clements went to Washington to serve as Deputy Secretary of Defense under President Nixon in the early 1970s, his son Gill took over the management of SEDCO. During that time, the company expanded its operations in Iran, which proved extremely profitable until the fall of the Shah in 1979. The company was ultimately sold to Canadian oil giant Schlumberger in 1984.